Kitesurfing and Windsurfing in Theologos - Rhodes
Spot type: kitesurfing and windsurfing, in separate areas


Spot
Theologos is located on the west coast of Rhodes, about 7 km south of the airport. As everywhere in the northern Rhodes, in the morning the wind is less strong than in the afternoon. Its direction is sideshore to slightly onshore.

The beach of Theologos is long and rather narrow. It consists of sand and pebbles. Beginners can easily walk back on the beach to their starting point upwind. The shallow water section is narrow. There are one kite center, one surf center and one combined kite/surf center in Theologos. The kitersurfers and windsurfers usually ride in separate areas. Out on the open sea a good swell can be found.


Theologos
Theologos is a Greek village, situated on a small hill. The village is built in typical Greek architecture. There are several bars, restaurants and supermarkets. If you are looking for a wider variety of entertainment, you can take a trip to Rhodes town (20 km) or Faliraki (24 km).


Kitesurfing Center "Surfandkite-Theologos"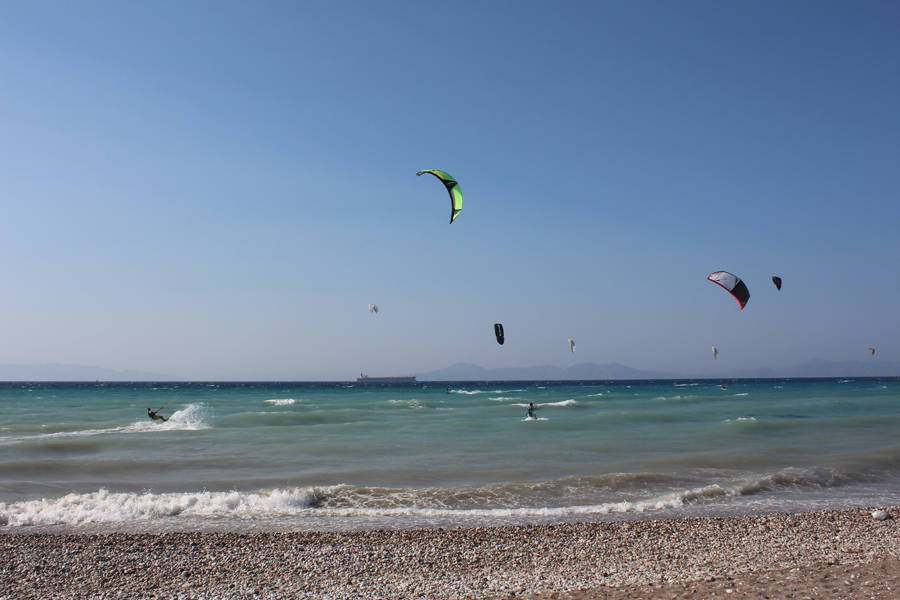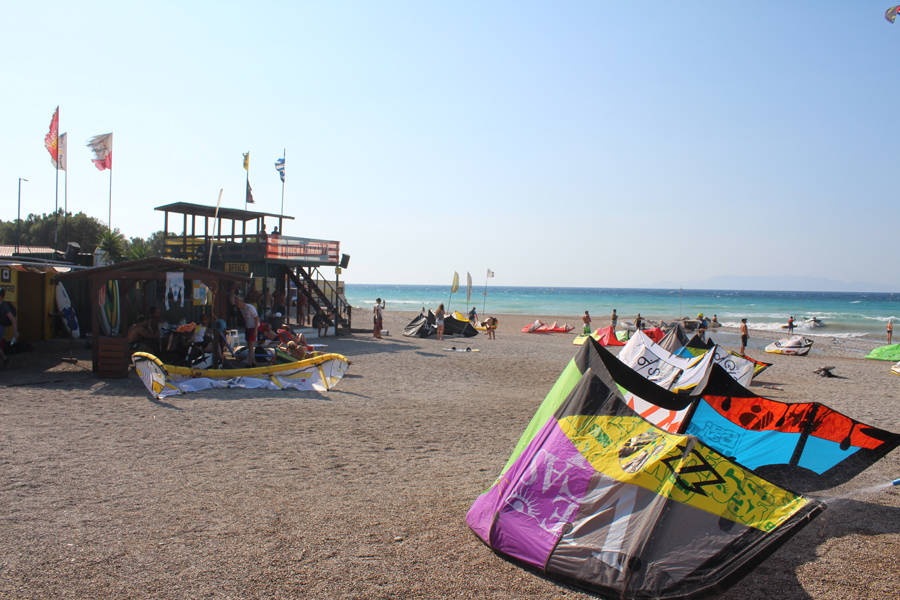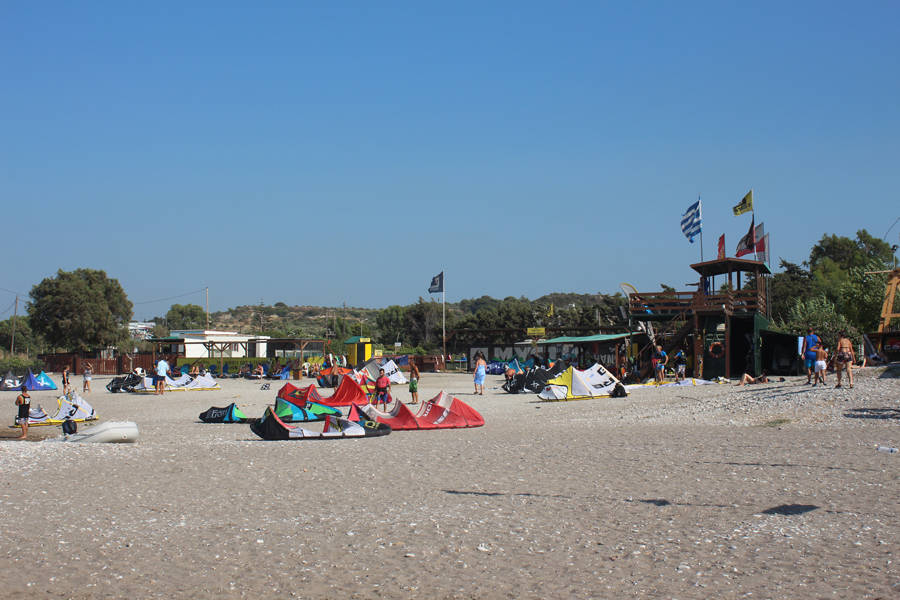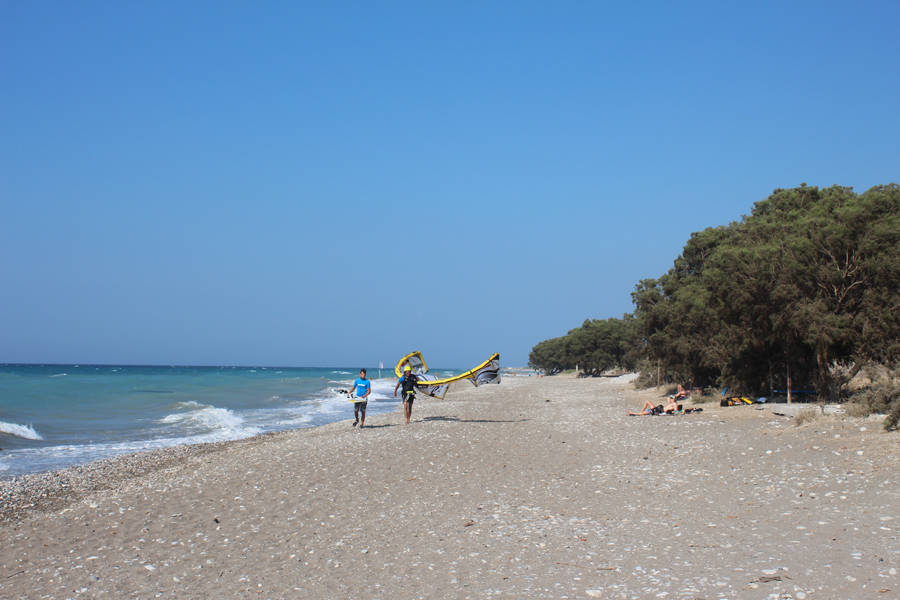 Windsurfing Center "Surfandkite-Theologos"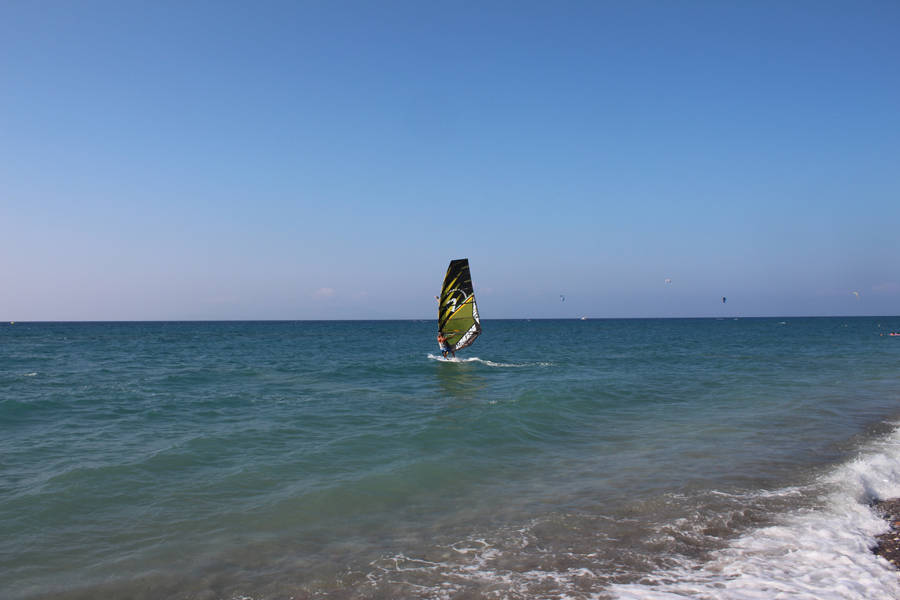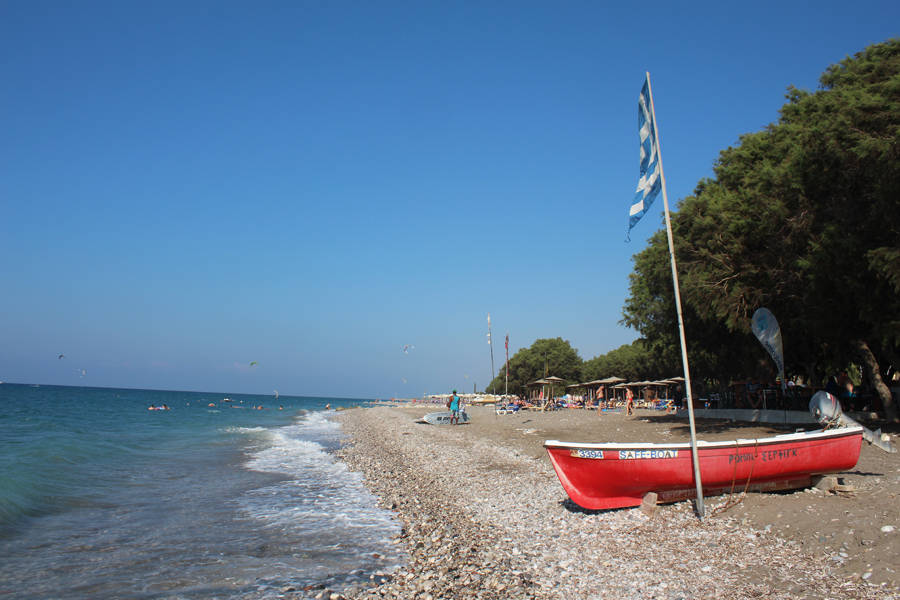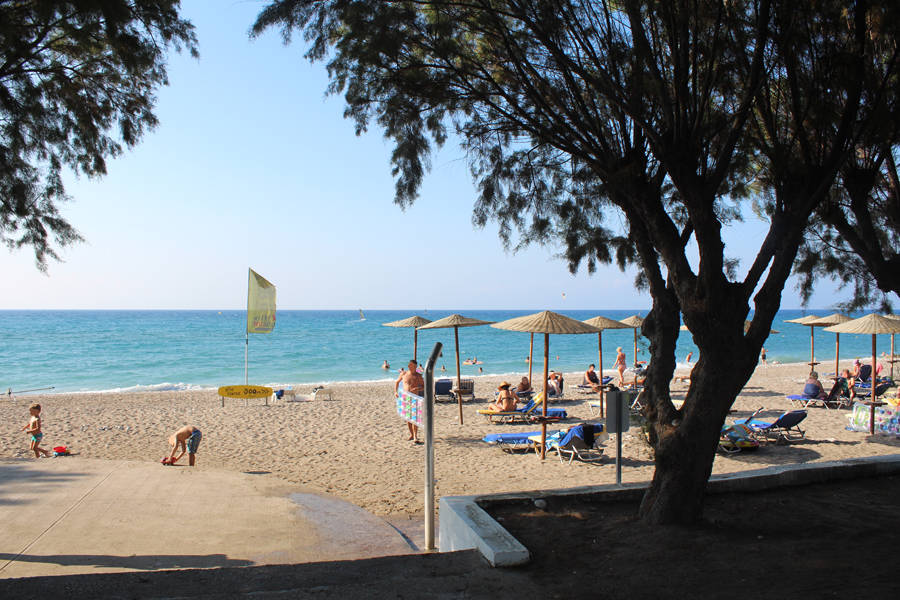 Windsurfing Center "SurfingBird Kite and Windsurf Club"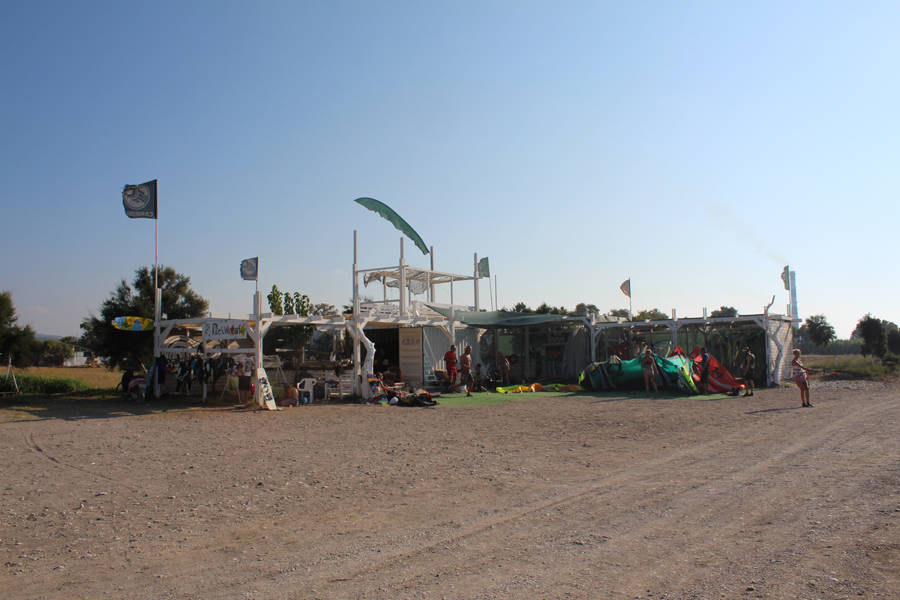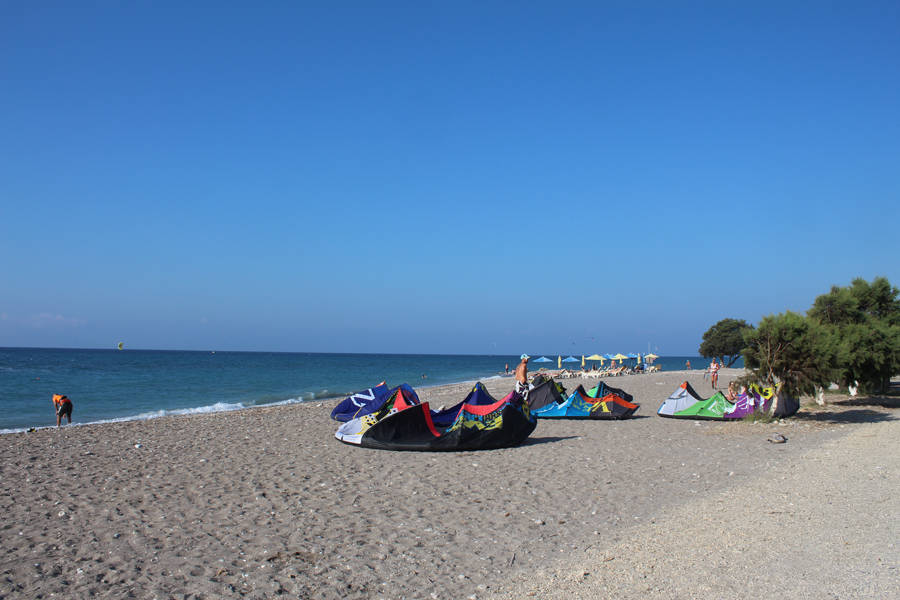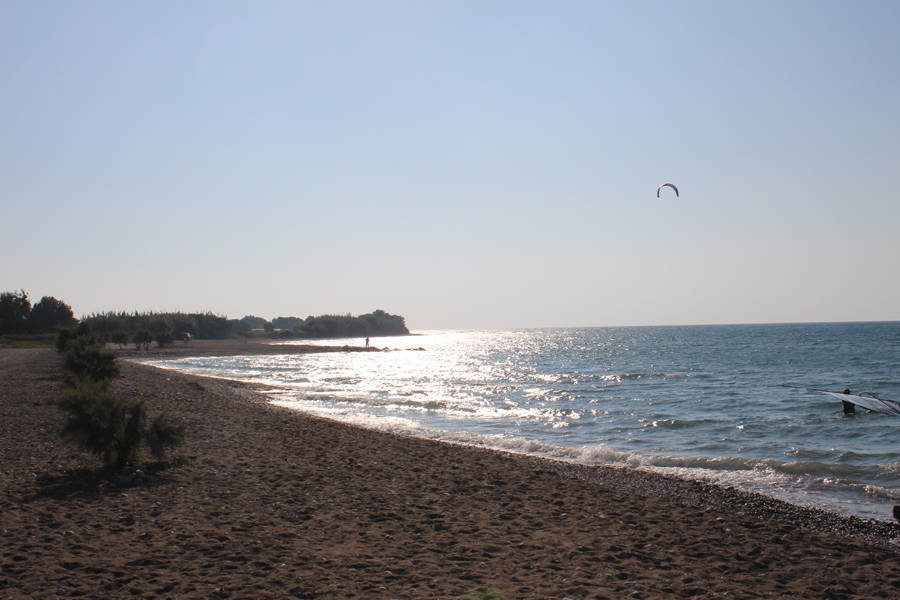 Theologos Village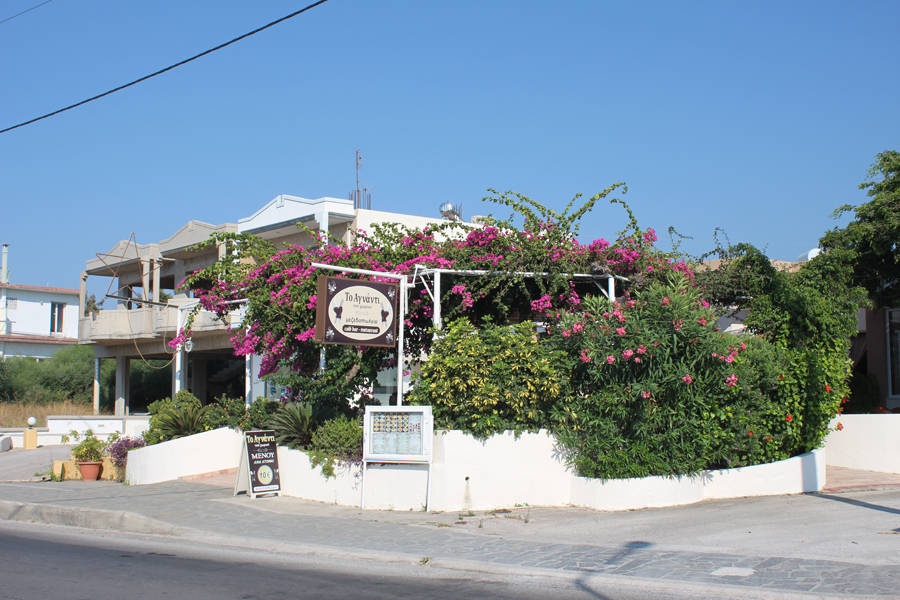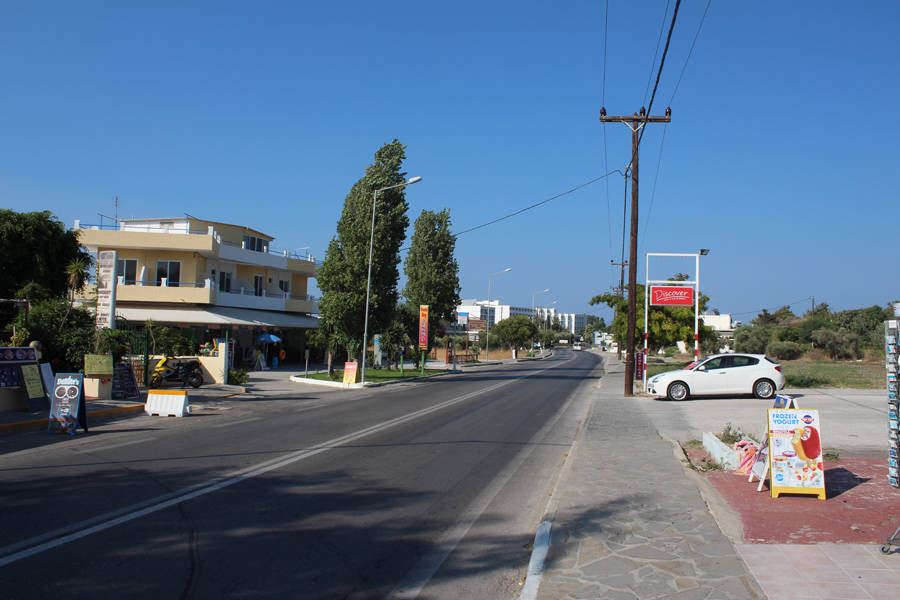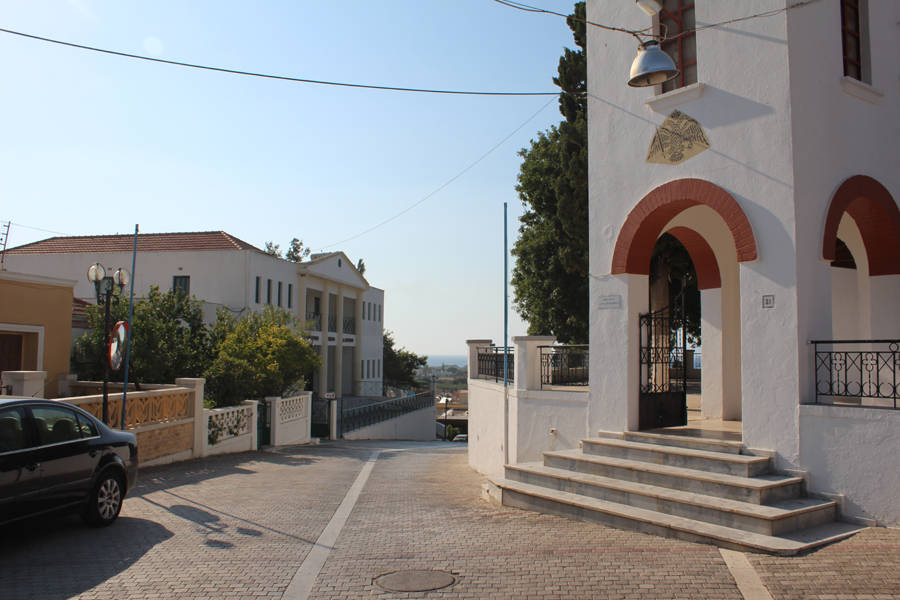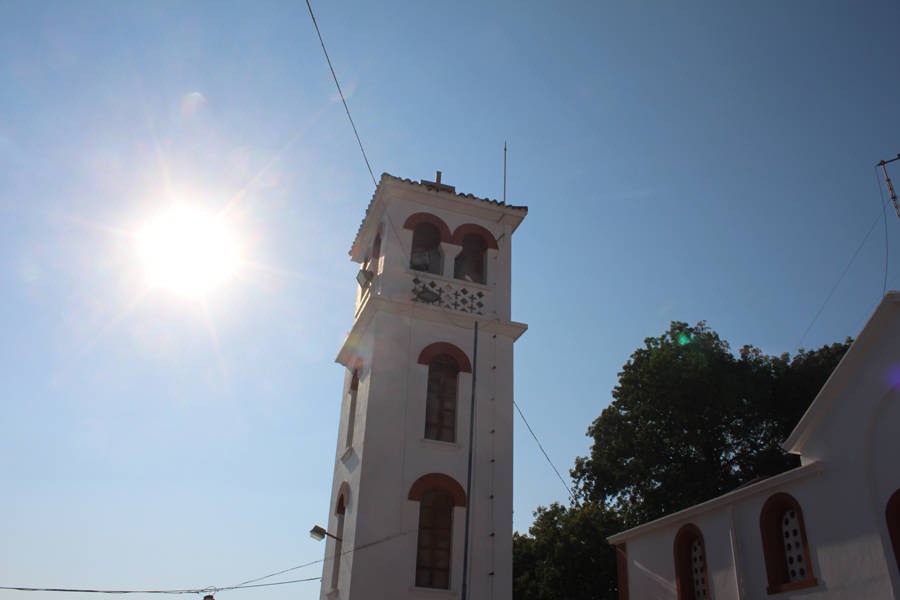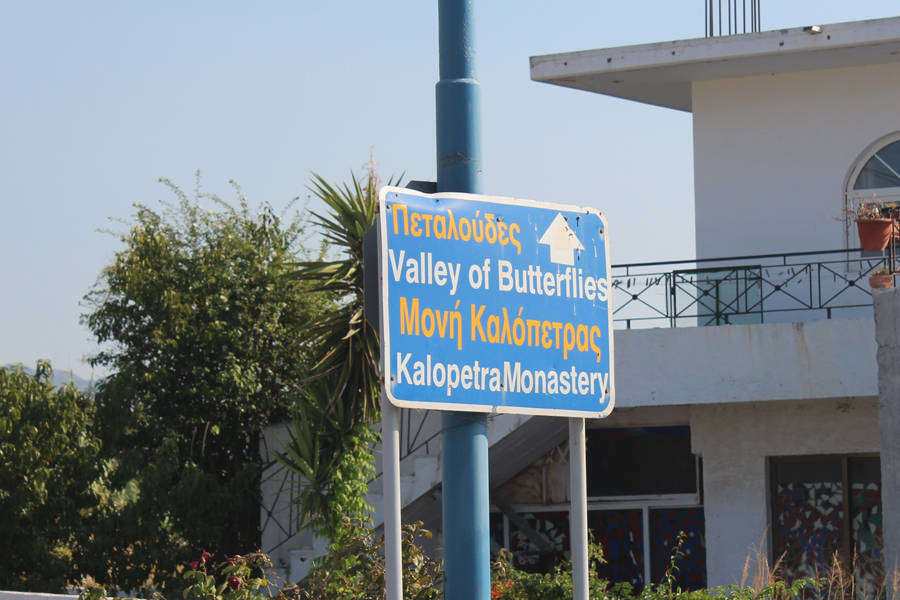 Hotels in Theologos
In Theologos you can find some larger hotels, but also small and inexpensive accommodations. Many accommodations in the village have a good price-performance ratio.

See a list of hotels in Theologos on booking.com.


Hotels in Theologos:

(*) All distances are calculated along streets, they are NOT the usually shorter straight-line distances.