All Kitesurfing / Windsurfing Spots on Rhodes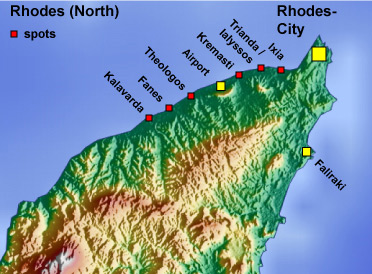 Most of the spots are located on the northern west coast of Rhodes. Because of the predominant northwestern wind directions, this is the perfect location.

The two northernmost spots, Ixia and Trianda/Ialyssos, are windsurfing spots. Kitesurfing is forbidden here. The beaches in Ixia and Trianda/Ialyssos are narrow and crowded.

All other spots are suitable for kitesurfing and windsurfing. Some of the spots are used by kitesurfers almost exclusively. You can find information on this topic in our spot descriptions.

An advantage of the northern spots is the proximity to the entertainment in the tourist areas of Rhodes City, Faliraki, etc. In addition, the airport is easily accessible.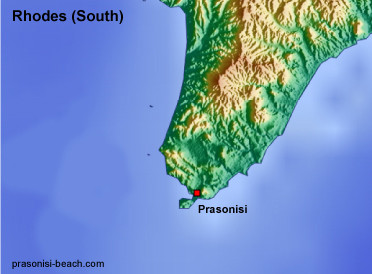 Another very good spot is Prasonisi in the south of Rhodes.

Because of weak winds, the entire east coast is not suited for kitesurfing and windsurfing.